0
Capture Your Customers With Small Business Email Marketing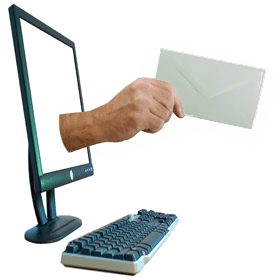 When I suggest you capture your customers, I am not talking about taking them prisoner or holding them hostage until they buy something. What I am talking about is not letting your customer leave your store or website without capturing their contact information. At the very least, you should obtain the name, email address, phone number, and birthday of every single person that enters your place of business or visits your website. You can do this by setting up a prize box at the counter and running a monthly drawing. You don't have to spend a fortune on a prize; you can offer a gift certificate for your business or give away a slow selling product.
You also want to put a sign up form on your website where visitors can enter their information so that you can continue following up with them even after they have left your site. You will be able to easily accomplish this through the use of email autoresponders. There are several really good ones out there that offer first time users an opportunity to give their services a test run absolutely free.
So what is the purpose of engaging in small business email marketing? So you can have a way to contact them in the future in order to begin to establish a relationship with your customer or potential customer. Market research shows that the more you stay in contact with your customers, the more loyal they will become. The more loyal your customers are, the more money they are willing to spend with you.
The next time you are having a sale or event, running a promotion, or just need to drum up some business on a slow day, you can just shoot out an email or phone call to your customer list in order to keep them informed. The reason you want their birthday is so you can offer them a special gift or deal on their birthday just for stopping by your place of business. Besides, who in their right mind doesn't like to receive a special deal or gift on their special day?